Mary Dell'Erba – Dance, INDS (Arts Advocacy) '14
is a senior project manager at the Arts Education Partnership, a center within the Education Commission of the States and a collaborative of the National Endowment for the Arts and U.S. Department of Education. In her role as senior project manager at the Arts Education Partnership, Mary Dell'Erba leads a team of staff developing arts education policy research, reports and national convenings. She also offers technical assistance on arts education policy issues to the AEP network of more than 140 partner organizations and ECS Commissioners, including state policymakers and national arts and education organizations. Prior to joining AEP, she worked in state level policy and advocacy, leadership development, philanthropy, and state government. Mary is currently a fellow in the Education Policy Fellowship Program through the Institute for Educational Leadership. Mary received her Master's in Public Policy with a focus in Education in 2015, as well Bachelor's Degrees in Dance and Interdisciplinary Studies in 2014 from UMBC where she was a Linehan Artist Scholar.
Eva Marie Thorp – Music '13 graduated Summa Cum Laude with a major in Music Education and a primary focus on the double bass. Eva regularly performs in the Baltimore area with the Johns Hopkins Symphony as a community musician. She is currently working on her masters of education in school counseling at Loyola University Maryland. Eva is passionate about working with and advocating for students in the LGBTQ+ population. Through the Linehan Artist Scholars program, Eva met and collaborated with some of the best artists she knows (her fellow alumni), and built lifelong friendships along the way. She is forever grateful to Earl and Darielle Linehan for their generosity, through which she was exposed to the thriving and innovative Baltimore art scene.
Hilary de Vos – Dance, Elementary Ed '14 She has taught for Howard and Anne Arundel County Public Schools and is currently in her fourth year of teaching for Montgomery County Public Schools. Hilary is teaching a fourth grade enriched studies program, and works to integrate the arts into all of her lessons. Hilary not only uses arts integration, but also strives for equity in the classroom. She holds a Masters Certification in Leading for Equity and is working at McDaniel College to receive her Masters degree in Elementary Education with a concentration in leading for equity. Hilary is also a ballet instructor at the newly opened Future Artists of Tomorrow Empowered (F.A.T.E.) Center for the Arts in Jefferson, Maryland. She is working under artistic director, and fellow Baltimore School for the Arts Alum Zac Norton. Hilary loves to teach dance and build up the self esteem of pre-professional artists, and make them empowered artistic individuals.
Hilary would like to thank the Linehans for their constant support for the arts. She hopes that her Future Artists will also get to experience their generosity and love for art as well.
Paul Tschirgi – Visual Arts '15 is a Senior Software Engineer at Oceaneering working on training simulations in Virtual Reality as well as computers and phones to help train soldiers for all aspects of their job.  There are few things Paul loves more than discussing his latest personal projects. His latest release is Double Demons Gameplay. Reach out to him and ask about the latest project at badplangames.com
Paul continues to feel very grateful for the opportunity provided by the Linehan Artist scholarship he received while at UMBC. He believes strongly that his experiences at the school and flexibility to study what he has to offer the world empowered him to chase the full extent of his potential.
Sean McComas – Acting '11 graduated magna cum laude with his BFA. Since graduating he has performed at Everyman Theater, Rep Stage, The Kennedy Center, Olney Theater Center, Adventure Theater, Imagination Stage, Toby's Dinner Theater, Washington Stage Guild, Bay Theater Company, the Interrobang Theatre Company and others. He also worked for six years in International Programming at The John F. Kennedy Center for the Performing Arts coordinating international arts festivals highlighting work from the Nordic countries and territories, the Iberian peninsula, Ireland and Cuba. Recently, after years of being in the DC region, Sean moved back to Baltimore to work at Johns Hopkins University as the Administrative Coordinator in the Office of President Ronald Daniels. Sean currently is the Managing Director of the Interrobang Theater Company; a small theater company entering its fourth season that is dedicated to producing and developing new work with local Baltimore artists.
Erika Koscho – Music '15 graduated with a B.A. in Music Performance. Since graduation, she has been freelancing and performing with various groups, including the Trans-Siberian Orchestra, while working in Information Technology with Apple and the Boston Consulting Group. Erika still frequently performs for weddings, churches, and events and looking to pursue a Masters in Arts Management and to continue to play in local orchestras.
Lauren Coulson – Visual Arts '12 is currently based in Oklahoma City, where she is the visual designer for You Need A Budget. At YNAB she is responsible for maintaining and evolving the company's visual brand, as well as creating artwork and marketing assets. Prior to her work with YNAB, she was a senior graphic designer for Oklahoma City University, where she earned six OCPRA Awards from 2013 to 2016, including first place for an Admissions Viewbook design. Lauren is also a hobbyist writer, with twelve manuscripts to her name, and is looking to publish her first novel next year.
Kat Schuster Fleshman – Theatre '14 has never left her artistic roots. Kat went on to be a full time freelancing theatrical designer, focusing in Costumes, Props, and Set. Kat worked at Mosaic Theatre, Flying V Theatre, Brave Spirits Theatre, Federal Theatre Project, and Red Branch Theatre Company. In August 2014, she the Interim Technical Director for the Jim Rouse Theatre in Columbia, Maryland. Kat also had the privilege of supporting Wilde Lake High School's competitive drama program as mentor and technical director, instructing students and producing their 2015-2016 season. In August 2016, Kat was hired as a Theatrical Design and Production teacher in Baltimore County's esteemed George Washington Carver Center for Arts and Technology. As one of seven Theatrical Design and Production teachers in the state of Maryland, Kat has continued to inspire young designers in all areas of theatre. From the state of the art facility at UMBC to another at Carver, Kat strives to honor the rigor, grit, and excellence that Earl and Darielle Linehan have inspired through their generosity. The Linehans spirit extends far past them and their scholars to the next generation of learners. From the first day that Doug Hamby said "What is art?", to the day Kat's senior students graduate with their own answers to that question, Kat couldn't be more proud the carry the Linehan Artist spirit with her every single day.
Yoshiaki Horiguchi – Music '13  has been acclaimed by the Baltimore Sun for his ability to perform with a "dazzling display of dexterity and panache." Yoshi is an active double bassist, pedagogue, and educator in the DC-Baltimore area. His endeavors span across a broad spectrum of genres having performed with the National Philharmonic, Baltimore Boom Bap Society, Classical Revolution, Great Noise Ensemble and more.
In addition to being an active performer, Yoshi is an educator, pedagogue, and adjudicator. He has served on the faculty for the Baltimore Symphony's, El Sistema inspired, ORCHkids program, Bass Works, the Peabody Preparatory, American Music Camps, York College of PA, UMBC, and more.
While at UMBC, Yoshi the 2011 concerto competition. He then graduated as an Aegon USA scholar at the Peabody Conservatory at the Johns Hopkins University for his Master's Degree in double bass performance and pedagogy and is currently pursuing his D.M.A. at Peabody. Yoshi has attended the Hot Springs Music Festival, National Music Festival, and Imani Winds Chamber Music Festival. Yoshi proudly hails from the studios of Ed Malaga, Jeff Koczela, Laura Ruas, Paul DeNola, and Paul Johnson.
Christina Animashaun – Visual Arts '13 graduated Cum Laude with majors in Visual Arts (Photography) and Media & Communication Studies. She is a visual journalist based in Washington D.C. Christina is currently working on a fellowship with POLITICO, with a focus on data visualization and graphics on politics, policy, and the 2016 presidential election.
During her time at UMBC, Christina was heavily influenced by black and white photography, performance art, and post-modern art history – often creating projects that juggled all three genres. She was awarded the 2013 Campus Action Project Scholarship for Black and White Photography for a series documenting Baltimore artists and creatives. Her senior year, she began a year-long performance art project, My Gray Life: Performing for the Spectator, with funding from the Undergraduate Research Award and presented her work at the 2013 Undergraduate Research and Creative Achievement Day (URCAD). Images from the project are exhibited at the Linehan Art Hall in UMBC's Performing Arts and Humanities Building.
Christina received an MA in Journalism and Public Affairs from American University in 2015. While completing her masters, she worked at the Investigative Reporting Workshop as a Graduate Researcher and was the bureau's photographer. She has contributed to stories published by the Washington Post, PBS FRONTLINE, WAMU 88.1 and The Center of Public Integrity.
Sara Ross – Theatre '11 graduated Summa Cum Laude with her BFA in Theatre. Following graduation, Sara moved to Washington, D.C. to begin an internship at The John F. Kennedy Center for the Performing Arts, after which she was hired as Program Coordinator for International Programming. During her time at The Kennedy Center, Sara was an integral member of the small team responsible for producing the Center's major international festivals, including: Nordic Cool 2013, World Stages: International Theater Festival 2014, Iberian Suite: global arts remix (2015), and IRELAND 100: Celebrating a Century of Irish Arts & Culture (2016), as well as presenting countless international touring productions from across the globe.
After relocating to New York City, Sara became the Education Manager for the University Resident Theatre Association (URTA), a non-profit that promotes excellence in professional theatre training and supports students and emerging artists by providing them access to the tools needed for success. As Education Manager, Sara is responsible for running The URTAs, the annual national MFA auditions and interviews, as well as continuing education and career development programs throughout the year. Sara would like to say thank you to the Linehan's for their support and making arts education a priority!
Martha Robichaud – Theatre '15 dove into the world of theatre in Baltimore after her graduation, becoming involved with several theatre companies with which she created and performed many theatrical works of which she is very proud. She has done the most work with Submersive Productions, an immersive theatre company that collaboratively devises new works. She has primarily supported herself through freelance work as an actor in various paid projects, and often works as a standardized patient at the University of Maryland and Johns Hopkins. Through her work as a standardized patient, in which she acts in simulated medical events and then gives feedback to learners on their interpersonal skills, she has fostered a love of teaching. After realizing that she also loves working with children, she enrolled in Young Audience's Teaching Artist Institute, in which she developed a 5-day devised theatre residency for 4th graders. Her work as a teaching artist has taken off over the past year, and she continues to find more inspiring work in that realm. Driven to learn more about how we can use the arts to improve people's lives, she has also just started the MA in Interdisciplinary Arts Infusion program at Towson University. She is excited to see where this new path of teaching artistry and applied arts takes her, as she believes deeply in the power of the arts to help both children and adults practice social and emotional skills. She hopes to contribute to building a more empathetic culture, locally and/or globally. She is eternally grateful to the Linehans for giving her the opportunity to explore her life as an artist.
Micheal Cheeyou – Visual Arts '11 After graduation Micheal worked as an animator and director in Baltimore, honing his skill and craft in all forms of animation. During that time he worked with a wonderful range of clients including Brides Magazine, T. Rowe Price, Under Armour, Hilton, MLB, PBS Kids, Nat Geo, Toyota, Ford, AT&T, NASA, and Puma.
In 2017, Micheal left his job as a Creative Director at a Baltimore agency to start his own company with a close creative partner. The company, Franc, is a design-driven animation studio located in Fells Point. They've developed animated content for a wide range of clients from Walgreens, Procter & Gamble, and Caterpillar.
They're now a team of four and are continuing to expand. By working at the highest level of animation and design, their hope is to add to the growing list of companies in Baltimore that attracts and keeps creative talent in the area. www.franc.tv Reel:http://franc.tv/case_studies/franc/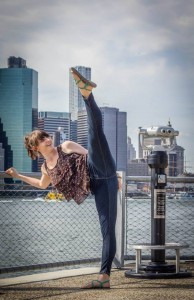 Paige Khoury – Dance '12 recently moved to Seattle, WA where she was offered a scholarship to attend the MFA in Arts Leadership program at Seattle University. She is excited to start this program and hopes to work within the Arts Administration field with focus in dance/performing arts upon graduation in May 2018. Paige is working towards building a relationship with the Seattle based dance company Au Collective.
After graduating from UMBC, Paige spent a year working and teaching in the Frederick, Maryland area. She eventually moved to NYC to apprentice and complete a year long training program with Pushing Progress Contemporary Dance directed by Calen Kurka and Chris Hale. During her apprenticeship, she gained further knowledge and experience with somatic techniques focusing on the work and conditioning exercises of Irene Dowd. At the completion of the program, Paige was offered a summer internship with Mark Morris Dance Group, working directly under the company manager. It was this relationship that solidified her interest in the arts administration field. She maintains her relationship with dance studios throughout the Mid-Maryland area and was also on faculty at the 2014 Maryland Council for Dance Festival. Thanks to her experiences as a Linehan Artist Scholar, Paige is confident and invested in her development as an artist, and hopes to give back to her community.
Rachael Knoblauch – Theatre '15 spent the first year after graduating as a freelance designer in the Baltimore/D.C. area, working with organizations such as Adventure Theatre and Gallaudet University as a costume designer. In addition, she gained experience as a house manager with Everyman Theatre, and exercised her playwriting muscles with Baltimore's Center Stage as a season Hot Desk writer, Playwright's Collective member, and Wright-Right-Now playwright. In the fall of 2016, she enrolled in a chemistry Ph.D. program; however, she still maintains a connection with the arts. In her program, she is actively forming an organization aimed at integrating science into the public using art as medium. Current plans include using comedy, film, and new plays to accomplish this goal, collaborating with Baltimore arts groups to achieve this vision. In addition she has continued to freelance, working as a designer for organizations such as Flying V Theatre (properties) and George Washington Carver Center for Arts and Technology (scenery).
Hua Shu – Visual Arts '13 is a graphic designer. Post her graduation from UMBC, Hua moved to New York City where she studied typeface design at the Cooper Union. She has also worked as a graphic designer and typography consultant for various large companies and cultural institutions. During her free time, Hua loves to meet designers and has been invited to attend international design workshops in Italy, Norway, and New York City. Hua plans to pursue an MFA in the near future.
Leon June – Music '14 is working as the live sound engineer for the two-time Grammy award winning Soweto Gospel Choir. In the fall of 2015, he accompanied the group on their US/Bahamas/Chile tour, mixing in world-renowned venues including Boston Symphony Hall and Disney Hall in LA. He is currently touring Australia with the choir, coming off a sold out show at the Joan Sutherland Theatre at the Sydney Opera House.
When he's not touring, he serves as the technical and logistics manager for jazz pianist Marcus Johnson, mixing in prominent venues and jazz clubs throughout DC, Maryland, and Virginia area.
During his time at UMBC, he enjoyed the advocacy for "a community of artists" by Linehan program director, Doug Hamby and as a result regularly engages in interdisciplinary collaboration, providing audio consultation and musical contributions to the works of visual artists and dancers.
Melissa Crowhurst – Music '15 received her BA in Music and a K-12 teaching certificate. Melissa is currently teaching chorus and general music at a middle school in Anne Arundel County. In addition to teaching, Melissa has served on Anne Arundel's textbook review and curriculum writing committee. Recently, Melissa received her M. Ed. in Educational Leadership from American College of Education. Melissa has presented music education sessions for both state and national level conferences. She currently holds two positions on the board of Maryland Choral Educators Association. During the summer Melissa enjoys singing for the Orioles. Thank you to the Linehan's for supporting her dream of cultivating a love of music in her students.
Katherine "Kate" Coates (Broadhurst) – Visual Arts '13 graduated Summa Cum Laude with a
concentration in Graphic Design, an Art History minor, and a Media and Communications certificate. While atUMBC, Kate participated in many academic and extracurricular projects, including a two-summer internship with the National Building Museum in D.C. that blossomed into a year-long remote consulting position. Prior to graduating Kate joined the ranks of local design firm, ADG Creative, where she worked as a graphic designer concurrent to completing her final semester of UMBC classes. After spending over two years with ADG Creative, Kate decided to broaden her primarily print-based design experience by taking on a User Experience (UX) Design role with another local design firm, Eleven Peppers Studios. To expedite her learning of this somewhat new medium, she simultaneously enrolled in a User Experience graduate program. In 2018, Kate graduated with a Bachelor of Science in Interaction Design and Information Architecture (IDIA) from the University of Baltimore, receiving high accolades.
Within the first year at Eleven Peppers Studios, Kate was promoted to an Art Director. Within this current position, Kate leads an innovative high-performance team of designers responsible for cultivating cutting edge software applications, powerful brands, and strategic briefings. Her daily responsibilities include developing product branding, conducting field interviews and usability studies, designing high-fidelity mock-ups, delivering product pitches to stakeholders, and interacting with developers within an agile work environment.
Alex Reeves – Theatre '16 is proud to say she has enjoyed finding and cultivating a network of theatrical collaborators in new life outside of UMBC. In the fall she was seen in St. Mark's Player's production of Peter and the Starcatcher in Washington, DC. It was throughout that process that she found a group of like-minded theatre artists, dedicated to using their art to rally against a system they felt no longer included them. They started a DC based theatre company entitled the Starstuff Theatre Collective. Alex played the role of Marcy Park in their first production, The 25th Annual Putman County Spelling Bee, which acted as a fundraiser for the ACLU. Alex was most recently featured in a series of queer readings produced by the Woolly Mammoth Theatre Company and can be seen this coming fall in Iron Crowe's The Goodies: A New Devised Piece, directed by Susan Stroupe.
Sam Warren – Visual Arts '13 graduated magna cum laude with a BFA in graphic design and a minor in print media. In 2015, after a brief stint as a Marketing Services Specialist at T. Rowe Price, she moved to Washington, DC and started a job as a graphic designer at HealyKohler Design. At HealyKohler, she designs exhibits for museums, visitor centers, and universities across the country. Notable clients include Folger Shakespeare Library (Washington DC), Museum of the American Revolution (Philadelphia, PA), Olympus National Park (Washington), Sequoia National Park (California), National Library of Medicine (Bethesda, MD), Jimmy Carter National Historic Site (Plains, GA), International Bluegrass Museum (Owensboro, KY), North Carolina State University, and University of Georgia. She also does freelance design for local artists and businesses, as well as illustrating in her personal time. samotage.net
Emily Ferguson – Visual Arts '15 earned her BFA in Visual Arts with a concentration in Cinematic Arts, and she minored in Geography. At UMBC, Emily worked on a number of film and video projects both in her classes, for Linehan Artist Scholars events, and during her time working as an animator at iNet and with the Imaging Research Center. After her graduation, Emily moved to New York City to begin her master's program in Media Studies at The New School, where she earned a 4.0 in her first year. In May, Emily moved to Raleigh, NC where she began working at The CW television network as a commercial producer in that region. She is finishing the last year of her Master's program at The New School online. Emily is appreciative of the Linehan family's support of her college career and continues aiming to bring the Linehan spirit with her wherever she goes.
Molissa Udevitz – Dance and  Environmental Studies '15 grew up hiking, camping, and studying dance in Alaska.  Her love for nature and the arts led her to UMBC's Linehan Artist Scholar Program. Upon graduation, Molissa spent two years as a naturalist and assistant director at a California residential outdoor school. Molissa is now an educator at the interdisciplinary Anchorage Museum where she develops and leads educational programs around art, culture, history, and science topics. She is reconnecting with the Anchorage dance community and recently choreographed an outdoor site-specific piece as well as led a movement workshop for the 2018 international Earth Matters on Stage Symposium, hosted by the University of Alaska Anchorage.
Mabelle Nung Fomundam – Theatre and Biological Sciences '15 (Playwright) is a Cameroonian-American writer/performer from Baltimore City. Acting credits include Alice In Wonderland (Chesapeake Shakespeare Company), Macbeth (Chesapeake Shakespeare Company) Boardin' Time (The Angelwing Project), Vacation (Tentative Digital Theatre Company). Through her writing, performing and acting, she molds vivid moments in which memories and tales come alive.
Some of her writings develop into poetry for print, others form short stories or spoken word pieces for an open mic day or night. As a performance poet, she's won Enigma Coffee House's third place prize and Bartleby Poetry Slam's 2nd place prize (2013) for her spoken word. Her poem "My Dear Heart" was published in 2014 by BCF Lampstand magazine. Her poems "Postscript" and "Beating Walls of Wells" were published in Bartleby Creative Journal (2015), both of which are now part of her self-published poetry compilation "Wondrous Journey: Poems of Love & Less."
While at UMBC, she was in the student plays Straight Nappy and House of Yes, as well as the department play Diversity, Disparity and Dialogue (3D). Her performance in 3D got her nominated for the Kennedy Center American College Theater Festival (2012). In 2015, she was the opening and closing storytelling act for the "Heavy Hors D'oeuvres" show, commissioned by the Interrobang Theatre Company. In 2015, she was also the storyteller for the Breakout Today Event, hosted at MICA (Maryland Institute College of Art). In 2016, she was in the student thesis film "Idara, who is okay," playing the role of Tolu.
During her time at UMBC, she was a research assistant for voice, speech, dialects specialist and professor, Lynn Watson, whose research article Fitzmaurice Voicework: Theory, Practice, and Related Research, co-authored by Sadhana Nayak, was recently published in the Journal of Voice.
After graduating in 2015, Mabelle opened a storytelling business Nung.Mabelle, LLC, through which she publishes and performs stories for children and adults. In 2016, she published two children's poetry-story coloring books: "The Odd Toy" and "Moghamo." "The Odd Toy" is the story of a lonesome toy that cannot seem to fit in with the other toys and "Moghamo" is the story of how a group of people migrated to a village in Cameroon. Mabelle's mission in writing and performing is to produce meaningful and impacting work that empowers, inspires, and strives to bring out the beauty in humanity, and extends to the next generations.Read more here.
Jeff Miller – Theatre '15 Since graduating from UMBC, Jeff has been working as an Actor, Director, and Teaching Artist throughout Maryland, with companies such as Chesapeake Shakespeare Company, Baltimore Shakespeare Factory, Cohesion Theatre, Drama Learning Center, Children's Theatre of Annapolis, and Educational Theatre Company. He intends to eventually earn a Masters Degree in either in Acting or Directing. He currently resides in Baltimore.
Franki (Trout) Graham – Dance '13, with Education and Honors certificates is a member of the faculty in UMBC's Department of Dance. She is a Baltimore-based dancer, choreographer and dance educator. She holds a Master's Degree in Dance Performance from the Trinity Laban Conservatoire of Music and Dance in London, England, where she graduated with distinction. Funded as a Leverhulme Scholar, she danced as a member of Transitions Dance Company 2014-15 under the artistic direction of David Waring, performing and internationally touring original works by choreographers Stefanie Batten-Bland, Ikky Maas, and Dog Kennel Hill Project. She also holds a Bachelor of Arts in Dance from UMBC and graduated Summa Cum Laude, as a Linehan Artist Scholar, and also earned Education and Honors certificates. As a performer, Graham currently dances with D.C. based RebollarDance (since 2016) and Baltimore Dance Project (since 2009). In 2016, Graham co-founded, and continues to co-artistic direct, LucidBeings Dance with artist Jeanna Riscigno. LucidBeings' work has been selected and presented as part of multiple programs throughout the DMV area since its establishment, most notably including the Maryland Council for Dance Artist Concert (2019), the Baltimore Dance Invitational (2018 and 2019), the Maryland Choreographer's Showcase (2018), the Richmond Dance Festival (2017 and 2018), and the VelocityDC Dance Festival (2017), among others. The company premiered their first evening length work, The Edge Effect, in the spring of 2019. For the past 10 years, Graham's work as a choreographer and educator have taken her across the region working with dancers and students of all ages and abilities, in various public, private and professional settings. She has staged numerous original full length student productions, including an adaptation of Shel Silverstein's "The Giving Tree," and a site specific dance piece based on the book "Zoom" by Istvan Banyai. Her notable teaching posts include the Performing and Visual Arts Magnet Program for Anne Arundel County Public Schools, directing the Apprentice Company at Kinetics Dance Theatre. In addition to her work at UMBC, Franki is Artistic Coordinator, Contemporary Dance at the Peabody Preparatory.
Eric Kuhn – Music '14 graduated with a degree in French horn Performance. From there he went on to College Park, where he graduated in 2016 with his Masters in French horn performance, studying under the tutelage of Greg Miller. In his freelance career, Eric has played all over Maryland, recently with members of the Fairfax Symphony for a benefit concert for the BSO Orchkids program. Currently Eric is a freelancer in the Baltimore and DC area, a regular performer with the Hunt Valley Symphony Orchestra and a retail associate for Music and Arts. He hopes to become a private teacher in French horn one day.
Frankie Cerquetti – Visual Arts '14 graduated with a BA in InterMedia and a minor inGender and Women's Studies. Frankie is a filmmaker, and she now partners with her mother, Rena, who is a photographer. They started a portrait photography and film business called Storia Studio. As a mother-daughter team their clients vary from nonprofits to businesses. Their work can be found at www.storiastudio.com . Frankie still applies what she learned as a Linehan to her work everyday and believes their business is about collaboration, creativity, and generosity.
Courtney Tyler – Dance '15 graduated in with a BA in Dance after having the opportunity to present her choreography, "Swans in an Ugly Duckling World" at the American College Dance Festival's adjudicated concert, dancing 4 years professionally with Baltimore Dance Project under the direction of Doug Hamby, and being awarded Outstanding Senior in Choreography after choreographing 9 dance works through UMBC's dance department. After graduation, Courtney moved to the West Coast and began expanding her dance knowledge through training in Commercial Dance, Aerial Silks, Lyra, Contortion, and Acrobatics, while getting the chance to perform for various agencies in the Las Vegas area, most notably for Penn & Teller and So You Think You Can Dance's Mary Murphy. She recently obtained her certification in Cardio Barre and will begin her 200 hour yoga teacher training this September. Courtney plans to continue auditioning in Las Vegas and Los Angeles and hopes to find a collaborative contemporary company to call home before pursuing her dream of obtaining her MFA in Choreography.
Marissa Regelin – Graphic Design '14 with a minor in Print Media. Marissa works as a Business Analyst for a large, Baltimore-based investment management firm where she previously worked as a designer. In her free time, she dabbles in freelance design work, even working with some Linehan Artist alums! She is the print designer for The Power Conference, the largest Women's Business Development conference in the Washington, D.C. metro area.
During her time at UMBC, Marissa worked for four years on the staff of Bartleby, the creative arts journal, eventually heading the staff as Senior Editor in 2014. She also worked on campus as a Visual Arts Tour Guide and Graphic Designer for Off-Campus Student Services.
August Dyson – Dance '11 After graduating with a BA in Dance and minor in Psychology.  He danced with Baltimore Dance Project, ROOTED Dance Productions before moving to NYC to earn an M.S.Ed. in Early Childhood Education from Hunter College and to perform his solo work at Movement Research and Le Petit Versailles. After participating in the NYSAIS Justice, Equity, and Diversity Institute, he founded Gender Inclusive Families, a gender and sexuality consulting organization for educators. After almost a decade of teaching and consulting, he moved to Los Angeles and is currently the Training Operations Manager at the Trevor Project.

Anderson Wells – Theatre '13 moved to Washington, D.C. to accept a wonderful offer to work as the apprentice for the Studio Theatre Acting Conservatory. The apprenticeship allowed Anderson to work administratively for the conservatory handling marketing and scheduling, assisting students and teachers, and facilitating the theatre's high school outreach program. Anderson also had the opportunity to become a student in the Conservatory further honing his skills as an actor.
He also works with other UMBC Theatre alumni on the Charm-City-based web series, B.F.A. Anderson had his D.C. acting debut at the 2014 Capital Fringe Festival. He acted and sang with Pinky Swear Productions in the latest installment of their Cabaret XXX series entitled Everybody F***ing Dies. Regarding Anderson's performance, DC Metro Theatre Arts said, "His physicality… is superb, and his comedic timing is spot-on." DC Theatre Scene stated "He takes a song over and makes it shimmer and dance."
In 2013, Anderson helped form a new a cappella group called "The Lobby." The group was AcaIdol Champions at the 2014 SingStrong A Cappella Festival. Anderson is also the newest member of one of D.C.'s Vox Pop.
Currently Anderson is the Associate Education Manager at the Studio Theatre.
This fall he will understudy the part of Alioune, in Belleville, the first play of Studio Theatre's 2014-15 season. He will also perform with Brave Spirits Theatre Co. in The Two Noble Kinsmen (Wooer/Countryman) and A Midsummer Night's Dream (Philostrate/Puck), performed in repertory in November/December.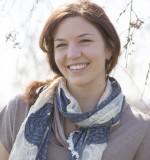 Marlayna Demond – Visual Arts '11 graduated after four great years with the Linehan Scholars Program. Her concentration was Photography, but the scholarship gave her the opportunity, through seminar classes and awesome field trips, to meet and become friends with other artists in fields such as dance, theatre, music and graphic design. Marlayna remains involved at UMBC thanks to a fantastic internship that became a staff position after graduation. Marlayna works on campus with Creative Services, a branch of the Office of Institutional Advancement, taking photos for marketing campaigns, student and donor events and promotional work for the University (she even gets to continue to cross paths with the Linehans at some of these events!). Beyond her work at UMBC, Marlayna also runs her own business doing freelance work, primarily weddings and portraits – some of her work can be found at marlaynaphotography.com
Christopher Dews– Acting '13 BFA. Since then, he has performed as an actor/model all over the DMV at theaters such as Center Stage, Mead Theater at Flashpoint DC, Nameless Theater and Single Carrot Theatre. Christopher is also a Licensed Minister at his church where he serves as a teacher, speaker, youth leader, board member and budding apologist. Lastly, he mainstreams as the Training Coordinator for Civic Works Center for Sustainable Careers wherein he employs Baltimore City residents who are unemployed, underemployed or recently released from incarceration and transitions them into environmental careers such as solar panel installation. Christopher is incredibly grateful for all of the forces that have attributed to his continued success.

Jenny Williamson – Music '15 graduated with a B.A. in Music Education and a minor in information systems. Right out of college she got a job working with a company called Envysion that provides surveillance and loss prevention services to fast food restaurants where the primary focus is finding employee theft. She currently manages one of the three loss prevention teams. Throughout working for Envysion, she has continued to keep up her musical skills by playing with the UMBC Symphony orchestra each semester and playing in various gigs, including doing a few concerts with the Trans Siberian Orchestra. She is grateful for the Linehan Artist Scholarship as it provided a way to be deeply involved in the arts while still being able to pursue other interests at UMBC at the same time. She'll always be thankful to be a part of this community of artists who have a passion for what they do.
Jessica Ruth Baker – Theatre '12 is an actor and a designer living in Catonsville and working in Baltimore. She recently joined Glass Mind Theatre as their Resident Technical Director, after having worked for them onstage and off for the past five years. This past spring, she was in Murdercastle with the Baltimore Rock Opera Society, designed the set for Scab with Interrobang Theatre (founded by UMBC alumni!), and was in the All-American Genderf*ck Caberet with Glass Mind. Currently she is in a production of Into the Woods with the purple light theatre company (more alumni!) which runs the last weekend of July and the first weekend of August. Purple light: http://www.purplelighttheatre.com/ Glass Mind: http://www.glassmindtheatre.com/ My personal bio on GMT: http://www.glassmindtheatre.com/company/jessica-baker/
Andrew Caughy – Visual Artists/Animation '11 is the director of the (small) design and animation studio, Acrylic. With years of professional experience under his belt, he was finally able to check the goal off his list, starting a design studio. The currently one-man shop has big aspirations. Growth and creativity are the foundation of the company – if you put out great work, the projects will follow. The name, Acrylic, is in direct reference to the Linehan Artist Scholarship. Having been awarded the scholarship for a series of large-scale acrylic paintings, it not only represents the importance of foundational skills in a digital age, it also serves as tribute to the Linehans who helped propel a successful career.  https://www.acrylic-studio.com
Catina McLagan – Music '14 Since graduating with her BA in Music and K-12 teaching certification in May 2014, Catina began teaching in Howard County Public Schools as an orchestra director. She currently teaches orchestra for students in grades 3-5 at Veterans Elementary School in Ellicott City, Maryland. She continues to teach piano privately and also plays piano regularly for Baltimore theater groups such as ArtsCentric, Charm City Players, CCBC Dundalk, and CCBC Essex. She is also currently studying to receive her Masters of Music Education at the University of the Arts in Philadelphia.
Krisztina Dér – Music '12 Hailed by the Washington Post as a musician with "…a clean, full-bodied tone and fleet fingers," Dr. Krisztina Dér is a member of the Fayetteville Symphony Orchestra and Lecturer of Music at Guilford College in North Carolina. First-prize winner of the 2017 RAFA Artist and the 2009 FSW Competitions, she has performed and studied internationally, earning her doctoral degree in flute performance from the University of North Carolina Greensboro. Her growing flute/light project, featuring concerts that integrate music and light, explore the impact of visual stimuli on hearing. Some of her flute/light performance invitations include: the 2018 National Flute Association Convention, 2018 Light City Baltimore, Liberty University, and the University of North Carolina Pembroke. She is honored to keep carrying the Linehan torch. For more information and to view her flute/light video recordings, please visit: www.krisztinader.com.
Jimmy Horner – Visual Arts '13
An artist and animator in Baltimore, Maryland Jimmy Horner graduated from UMBC with a degree in Visual Arts with a concentration in Animation in 2013.
After graduating from UMBC and the Linehan Art Scholar Program, Jimmy started creating medical animations and advertisements at a company called VueCare Media. One of his animations was aired on Fox after winning two spots in the Gotham Fan Trailer Competition. Jimmy is currently working on two art projects that focus on the topics of bullying and death and hopes to publish both projects between early and middle of 2015. He is also partnering with The Art Way Alliance teaching animation to elementary through high school aged children in addition to his work in the industry.
Jimmy is thankful for the experiences and inspiration from the Linehan program that has pushed him to be a stronger and more thoughtful artist. The friendships and connections gained through the program help to expand his understanding of the arts and look to other art forms to strengthen his own.
Elizabeth Milligan – Music '13 currently serves as the Visual and Performing Arts Admissions Counselor in the Office of Undergraduate Admissions and Orientation at UMBC. She earned a Bachelor of Arts in Music Performance and completed the UMBC Post Baccalaureate Certificate in Contemporary American Music Performance in 2014. Following this, she earned a Master of Music from the Peabody Institute of the Johns Hopkins University, graduating in 2016. Her primary teachers include Lisa Cella, Gina Eichman, and Laurie Sokoloff.
In addition to her work at UMBC, Elizabeth is an active performer and teacher in the Baltimore/D.C. metro area. She performs regularly across the U.S., collaborating with composers and like-minded musicians to present contemporary material to modern audiences. She maintains a small studio of dedicated students in Maryland.
Zoe Gensheimer – Visual Arts '14 with a Concentration in Photography. For the past four years, Zoe has been planting trees throughout Baltimore for the local environmental non-profit Blue Water Baltimore.
During her time at UMBC, she studied abroad for two semesters in Ecuador and Mexico. She was also the recipient of the Linehan Summer Research Award and the Undergraduate Research Award. She still takes pictures.