Linehan Artist Scholars may also use their scholarship funds to support study abroad.
______________________________________________|||||______________
Delaney Debinski (Theatre Studies, LAS'21)
Delaney spent a semester at Western Sydney University in Sydney, Australia where she studied news reporting and psychology. While in Sydney, she also took part in the premiere of local director, Kathleen Smith's play "Adulting." Aside from studying, Delaney spent the majority of her time traveling around the coasts of Australia and touring New Zealand, which she documented in her vlog . While abroad, she wrote for UMBC as a study abroad ambassador. Click here to read.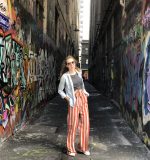 Eliza Triolo (Music Composition and Choral Conducting, LAS'19)
Eliza studied choral conducting at the Choral Institute at Oxford in Oxford, UK, run by Westminster Choir College (Princeton, NJ).  She received experience in choral conducting, chant singing, the artistry of conducting and made friends and connections that will help her career. She also sang in a Sunday church service at Christ Church, working with 15th and 16th century music manuscripts at Magdalen College.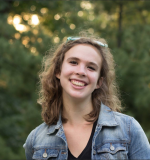 Molissa Udevitz (Senior, Dance/Environmental Studies Major)
I had an incredible Spring 2014 semester participating in an environmental study abroad program in Monteverde, Costa Rica!  The integrated and hands-on coursework examined various sustainability challenges Costa Rica faces, such as meeting growing energy needs, dealing with tourism expansion, and addressing deforestation.  We lived with host families and did activities such as hiking in national parks, touring energy plants, visiting local farms, and exploring a bat cave.  We also each had a sustainability internship: I got to use my creative skills to transform a wooden pallet into a vertical garden and to compose vertical garden resource documents for Monteverde residents.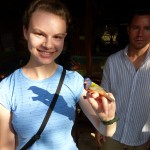 Martha Robichaud spent a semester at Massey University in Wellington, New Zealand finishing her writing minor, taking a theater course, and getting a culture GEP credit for a Maori art course. While she was there, she was in a local production of Sheila Callaghan's play "Crumble (Lay Me Down Justin Timberlake)." The director of this play is an up-and-coming artist in New Zealand who has won multiple awards for her work. When not doing school work or rehearsing, Martha explored the many natural wonders of New Zealand. Here is a link to an article about the play (and me) that was published in Wellington's newspaper: http://www.stuff.co.nz/dominion-post/news/local-papers/the-wellingtonian/10096419/Crumbling-into-role-on-stage